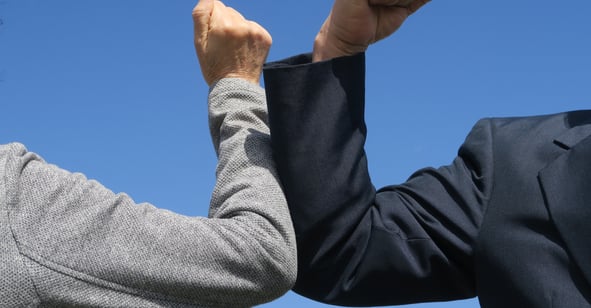 I think it is fair to say that we are in unprecedented times. Today's business and economic environment has a very different feel to it than any previous challenge we have faced.
It is clear from the announcements made by the Government that they intend to support businesses through both tax measures and supported lending. The leisure sector has for example has access to direct relief from business rates.
But what should businesses be thinking about now as we all try to get to grips with the fast-moving position?
At this time, I think this can be broken down into two key areas – employees and cash.
Engage With Your Employees
There is no doubt that we all have a tough period ahead and engagement with your employees has never been more important. As more teams move to working remotely or at home, it is vital that everyone still feels part of the team. Use of technology – video conferencing, team chats, blogs – should be embraced and encouraged, not just for work but also virtual social events; pub quiz anyone? Regular team catch-ups, clear and open discussion on the business and a flexible approach are all essential to keep employees engaged during the next few months.
Their well-being should be at the centre of your plans because you will need them as we come out of the other side and look to return to normality.
Cash is King
The dramatic economic impact of the Government's planned approach will affect all sectors and therefore cash truly is king. Businesses should be reviewing their cash position now and come up with a forecast for the next 3 months, focusing on the critical areas and analysing what happens if the business is better or worse than expected. This forecasting needs to be regularly reviewed and updated because it could quickly be out of date.
The "delayed peak" approach of containing the coronavirus may prolong the period of uncertainty, so businesses also need to consider the implications of an extended period of reduced activity or shut down.
Government Support
Businesses should not underestimate the support available through HMRC's Time to Pay arrangement. This is not as simple as not paying tax that is due. Engagement with HMRC is critical to ensure that the position is agreed, but we are expecting HMRC to take a pragmatic approach and deferring PAYE, VAT or corporation tax can provide significant cash support for your business.
The Government has announced support for small and large businesses in the form of guaranteed loans and direct lending respectively. The details of these arrangements and how they will work in practice are due to be announced in the coming days, but again we expect that these will provide essential sources of cash for businesses and accessing this funding should be considered by all in due course.
Please get in touch if you need any assistance on agreeing a time to pay position with HMRC or any other tax related matter.